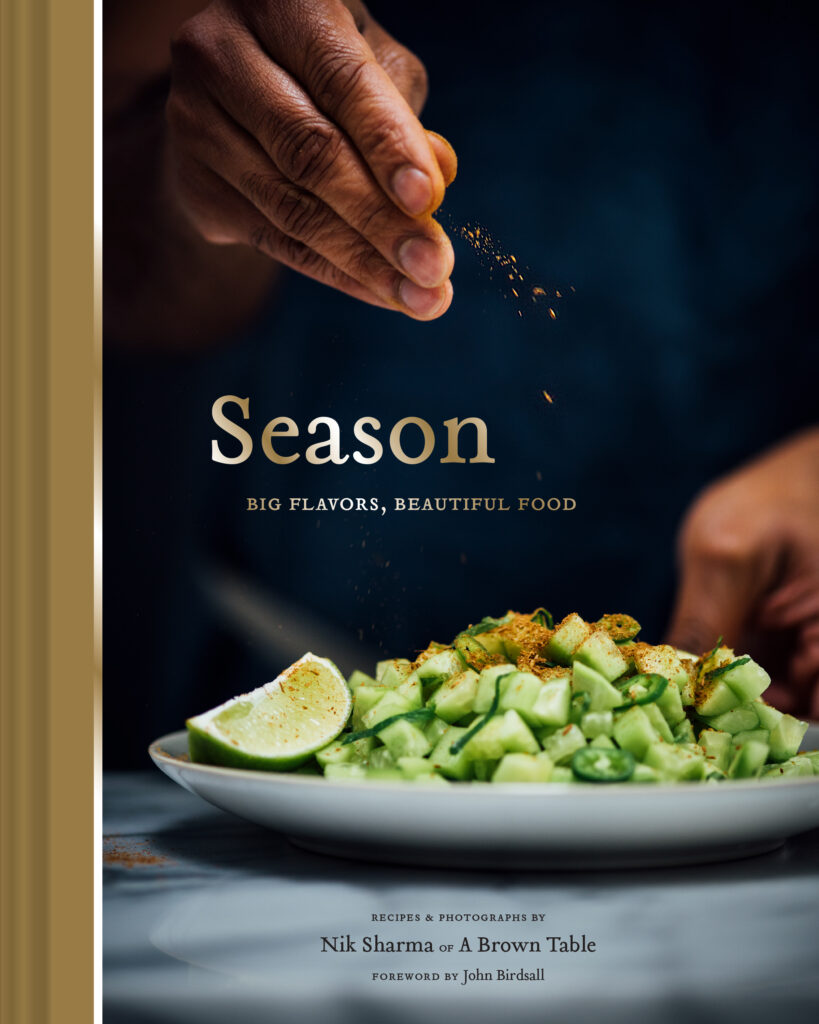 PRAISE FOR SEASON: Big Flavors, Beautiful Food
Quite simply beautiful food-wide-ranging, inspiring, and infused with an enlivening and generous sensibility.
Nigella Lawson
Author of At My Table
The best cookbooks are those with an unmistakable voice. 'Mine is the story of a gay immigrant, told through food, is how Nik Sharma opens Season, and he tells his story so beautifully. I can't think of another cookbook that takes you not only to Bombay and Oakland, but also to science labs in Cincinnati and D.C., and a farm in Virginia. Memorable food is the string that Nik uses to tie all of these seemingly disparate places together and, in doing so, he shares himself. Do yourself a favor and buy two copies: one to tear out pages to frame because his photos are so stunning, the other to read and cook his tempting recipes from.
Julia Turshen
Author of Small Victories, Feed the Resistance, and Now & Again
This book from an important new voice-and eye-is positively enchanting, page after page. Nik Sharma seasons his food, his photography and his writing with the same ingredients: passion, creativity, and love. You can practically smell the cardamom, the jaggery, the shiso leaves, and you'll be left wanting to cook each and every recipe.
Joe Yonan
Food and dining editor, The Washington Post, editor, America The Great Cookbook
It's rare to open a cookbook and leaf through it in wonder at the flavor combinations. That's what Nik Sharma's book did to me: it's full of dishes that are crying out to be cooked and photographs that have a gorgeous dark elegance. Nik Sharma is a rare talent.
Diana Henry
James Beard award-winning author of A Bird in the Hand
This book is full of mouthwatering recipes that home cooks will actually make and dozens of Nik's breathtaking, low-light images that sit at the intersection of food photography and fine art. More than providing 100 thoughtful recipes, however, Nik encourages us to connect the dots between our cultural foods, memories, and current geographic location so we may also cultivate a way of cooking and eating that represent who we trulv are.
Bryant Terry
James Beard award-winning author of Afro. Vegan
Nik's story resonates with me in so many ways, as an immigrant and as a brown chef expanding the narrative of what American cuisine is today. Combined with his captivating visuals that highlight the beauty of the food he presents, his personal journey is part of a larger ever-changing culinary landscape that takes all of our struggles and fractured selves to weave a new, uniquely American tapestry of beautiful food.
Asha Gomez
Author of My Two Souths